The Mentor Program: For Mentors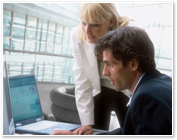 The Emblaze Mentor Program connects experienced sales leaders that are willing to share their knowledge and insight with Inside Sales Professionals who are seeking career advice, support, or guidance at various levels.

The Emblaze Mentor pool is made up of volunteer sales leaders from across the Emblaze community who share a passion for our profession and a desire to give back. Through the Mentor relationship you have the opportunity to share your business expertise and impact the career of a less experienced inside sales professionals and future sales leaders.

Mentors are needed for protégés all of levels - everyone from Representatives to Frontline Managers, to Directors and VP's are eligible to participate and will be matched accordingly.*
How it Works
Volunteer Mentors must be Emblaze Professional or Corporate level members in good standing and have 5 or more years of Inside Sales or Management related experience. Mentors must be willing to meet minimally once a quarter for up to 1 hour by phone with their protégés to identify and discuss those specific areas that are the most critical to the protégé's development. Mentors should be willing to be an advisor, coach, and/or teacher and be willing to share their experience and knowledge with selected protégés.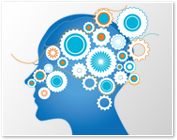 Participating Mentors view potential protégé profiles and if the protégé's goals and needs are compatible, initiate an introductory call with the protégé. During this 15 minute introductory call the goals, needs, desires of the protégé are reviewed and the associated experience of the Mentor is discussed.

After the introductory call or at any point, if the Mentor feels for any reason that it's not a "good fit", they have the option to remove themselves from consideration. Ultimately the protégés will make their final selection at which point the selected Mentor has the option to accept or reject the protégé's final request.

Once a Mentor has been selected and a relationship has been established the first mentor/protégé call is scheduled within one week.
The Role of the Mentor
Mentors can play a variety of roles depending on the needs of their protégé's needs. Mentors must maintain an open, enthusiastic, and positive attitude as they share their wisdom and experience. They must respect the protégé's privacy and be fully committed to the protégé's growth and development.
The mentor's role includes but is not limited to:
Advisor
Coach
Counselor
Role Model
Supporter
Teacher
Mentor Benefits
Becoming a Mentor can pay untold benefits and provide great satisfaction and rewards. You have the opportunity shape the future as you pass on your knowledge and lessons learned to a deserving individual who wants to get better and succeed in their career.
Benefits also include:
Contribute to the professional development of future Inside Sales Leaders.
Gain satisfaction from helping others to achieve their career goals and dreams.
Pass on the valuable knowledge and expertise gained over the years.
Improve your coaching, communication, and leadership skills.
Choose how you want to communicate and how much time you can commit.
Give back to our profession.
Mentor Eligibility and Requirements
Mentors are needed for protégés of all levels. The protégé pool includes everyone from Representatives to Frontline Managers, to Directors and VP's.
To be considered to be a Mentor, you must:
Complete the online application and submit for review and approval.
Be an Emblaze Professional or Corporate level member in good standing.
Have 5 or more years of Inside Sales or Management related experience.
Agree to a 1 year renewable term.
Agree to meet minimally, once a quarter for up to 1 hour, by phone with your protégés.
Schedule introductory and first meetings within 1 week of the request.
Reply to protégé's scheduling requests and inquires in a timely manner.
Agree to maintain protégé's privacy.
Agree to a limit of 2 protégés at any one time.
Agree to provide Bi-Annual Activity and Effectiveness Summaries.
Adhere to the Mentor Program guidelines, principles, and intentions of helping individuals to advance their careers in an honest, ethical, and professional manner.